Update From Administrator – 4/21/20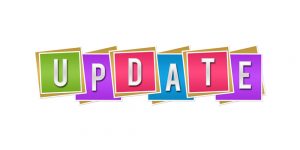 I hope this finds you all safe and healthy. First and foremost, thank you again for all the support you have shown the staff at Valerie Manor over the past several weeks. I know this is a very stressful time for everyone. The kind words of appreciation and show of support in many ways has been incredibly uplifting to our staff.
This pandemic has been an incredibly challenging time, and we are working every day to ensure that we provide the safest possible care for our residents. As you know by now, at the start of the coronavirus pandemic, we initiated a series of protections aimed at mitigating the threat of coronavirus at our center.  I have listed those in many past emails, our weekly "Town Hall" conference calls, and this information remains on our website. If you'd like any details on them, please let me know.
As you know, this virus has impacted nursing homes at a disproportionately high rate. It doesn't matter what our recent CMS rating was or what old surveys were, whether we are for profit or non-profit – whether we are a stand-alone center or part of a larger group, COVID-19 does not discriminate in who it attacks. We know that we are under attack and we appreciate the support many of our families have privately relayed to us.
Settings like nursing homes, where many people live in close quarters, are most vulnerable to spreading the virus. Despite the best efforts of nursing homes to not allow the entrance of COVID-19 into their buildings, it has happened and is continuing to happen. In Connecticut, patients and staff have tested positive in more than half of the nursing homes in the state. Sadly, Valerie Manor has 12 patients in-house that have tested positive for Covid-19. We are devastated that patients in our care have contracted this virus. We are doing all we can to treat them and our thoughts are with those patients afflicted with this virus and their loved ones.
We also continue to do all we can to protect our other residents. We are conducting cleanings and infection control measures multiple times per day, with extra care on high touch areas. We are limiting the number of staff going into resident rooms to only direct care staff. We are deeply committed to providing the personal protective equipment our staff needs and are in compliance with CDC and state guidelines regarding the appropriate use of PPE. We continue to follow every lead to secure PPE from existing and new vendors and request equipment from the state.
We are in daily touch with the Department of Public Health and our local Health Department. The state DPH visited our center this week with no noted concerns regarding PPE, staffing,  infection control or prevention issues. We continue to follow all CDC and state guidelines and receive regular updates on new guidelines that are offered. This information is shared with our staff and additional training is continually taking place.
And finally, we are incredibly grateful to our dedicated team; they are doing everything they possibly can to care for those suffering and support them as they battle this disease. We are fortunate for our staff and their commitment to providing the highest quality of care to our patients, even in the most challenging times. As you may know, we have increased compensation to staff in our center and continue to advertise and recruit for additional per diem staff to supplement our team. when needed.
We have heard from many of you about how you can recognize our staff – like what is happening all around our state with other "Health Care Heroes." If you want to make them customized masks, deliver a meal, etc., they would appreciate the recognition as they are a huge part of the health care heroes doing their part in the battle against COVID-19. Thank you to all families that have already sent meals in for the staff, they have been greatly appreciated and well deserved. Scott Langlais, one of our family members, has requested that I share his email address to coordinate efforts. If anyone is interested in doing this, his email address is sllanglais@gmail.com.
Thank you,
Marisa Jones, LNHA, MBA
Administrator