COVID-19 Updates – April 8, 2020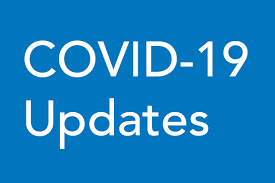 Good afternoon,
First and foremost, thank you again for all the support you have shown us over the past several weeks. I know this is a very stressful time for everyone. The kind words of appreciation and show of support in many ways has been incredibly uplifting to our staff.
While we understand how frustrating this situation is and how isolated you must feel from your loved one, our team wants you to know we are doing all we can to keep our residents active and engaged. Please continue monitoring our Facebook page to stay updated on all the fun activities your loved ones are participating in. If you would like to schedule one of our alternatives for visitation like a Facetime session or window visit please reach out to the Recreation Team at recreation@valeriemanorhcc.com. We ask that you schedule these visits so that we can ensure your loved one is available and to minimize any disturbance for the roommates of your loved ones.
As this challenge continues, we remain vigilant in screening all our staff on a daily basis and continue to have heightened awareness regarding our infection control practices. Our team is putting in extra hours daily to clean high touch areas and wipe down all surfaces.
Thank you and please know how much we care about all our residents and how committed we are to keeping them safe during this time.